Submitted by admin on Fri, 30/12/2016 - 18:20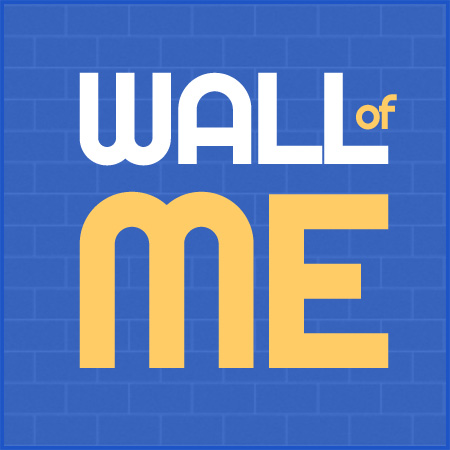 In this number - January 2017
If you receive this newsletter, it's because you registered your profile on http://wallof.me/
To make it short: Wall of Me is a service to keep all your social addresses (Facebook, Linkedin, Instagram.. all!) in a central, single place. So it's easy for you remember all of them, and share them using a single link, which will be of the form: http://wallof.me/w/something
These are the "New entry"  in our Social list:
Imgur: The Most Viral  images on the Internet, sorted by popularity (supporting users profiles)
App.Net: Get instant access to hundreds of great social apps.
UStream.Tv: you can add any ustream.tv url (channel, broadcaster, etc.)
3) Introduced the Wall quality
In order to discourage bad use of this service, we started (since 23.3.2016) to calculate the quality of each Wall.
Walls with a low quality are penalized (currently: displaying a little ad banner). Any Wall's quality is computed by an automatic  algorithm.
If you want that your profile has a good quality rank, you should follow these suggestions:
don't leave your Wall empty. Walls with only empty blocks, or with few used blocks, will be ranked as low quality.
don't use too many "Personal web" blocks. If percentage of "Personal web" blocks is too high, quality rate is lower. Don't use a "Personal web" block to link to a supported social network (like Facebook, Instagram, etc.).
customize your background image: this will give an higher quality rate
customize your Country: this will  give you an extra quality bonus
use your social blocks! empty blocks are not useful for your Wall's quality. Link your blocks to many social networks, and your quality will increase easily!
If your Wall's quality is high, you will be listed first in the specific Wall's listing By Quality!
If your Wall is empty or has a low quality rank, an AD banner will be displayed over it. Increase your quality to remove the ads!
It's important that you log in to your Wall and customize it.
To log in, you must remember your user name (the one you choosed when you subscribed) and your password.
If you don't remember your password, follow this link: http://wallof.me/user/password to receive a new one. If you don't remember the username you choosed, just use your email address in that form, we will send you a link to set up a new password.
If you don't also remember the e-mail address you used, just contact us from here: http://wallof.me/contact
Here is some useful suggestion.
Don't remember how to use Wallof.me? Just check the Quickstart guide!
Want to know more? Take your time and read our Intergalactic guide!
You can "follow" people. When you visit a profile, just click on "Follow this user" in the page's footer. The other user will be notified via email! You can also find two tabs in your personal panel, "Users you follow" and "Users following you". And using the "What's new" link in the footer, you can easily see the new blocks of every user. Finallym when somebody starts following you, you will also receive a notification via email.
Customize your country: remember to customize your country, so you can be listed in the ByCountry List!
6) Join us on Facebook.. and more!
To be up-to-date about Wallof.me, don't forget to follow us on Facebook: https://www.facebook.com/wallofme/
But also on every other Social Network... of course using our Wall: http://wallof.me/w/admin
And, the last but not the least... Happy New Year to everybody! Thanks for being part of Wallof.me's community!