Submitted by admin on Thu, 12/03/2015 - 11:21
OH-Oh! Lot of time passed since our last newsletter. We apologize. But here we are again!
In this number - July 2015
1) What is Wall of me?
2) Recent news
3) Remember to update your country in your profile!
4) Removing unusefull walls
5) Featured walls
6) Tips and tricks
If you receive this newsletter, it's because you registered your profile on http://wallof.me/
To make it short: Wall of Me is a service to keep all your social addresses (Facebook, Linkedin, Instagram.. all!) in a central, single place. So it's easy for you remember all of them, and share them using a single link, which will be of the form: http://wallof.me/w/something
Recently we added support to some interesting Social media.
Github: the popular GIT software repository is now supported in Wallof.me!
Hi5.com: it's not clear what's the real difference between Hi5 and Tagged, but they are different platform, so if Tagged is in Wallof.me, why Hi5 shouldn't?
3) Remember to update your "Country" in your profile!
Months ago we started supporting new information in your profile. If you didn't still,  you should customize your "Personal info" adding your Country. Here is a quick guide: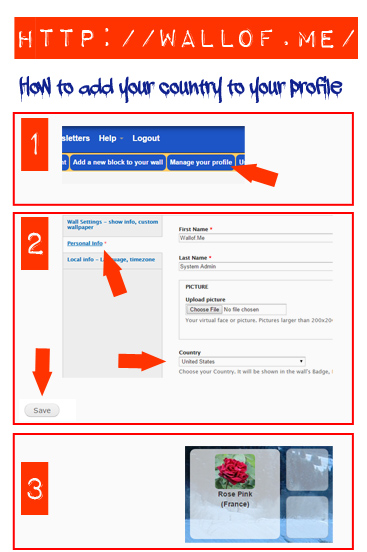 As declared in our Terms of use, we are starting to delete / suspend accounts with no access or with a totally empty Wall. Empty Walls are unuseful, so you are strongly suggest to log in to Wallof.me and start update your Wall. 
Customize your wall is easy: 1) login, 2) click on any empty block 3) fill the simple form with your social's links.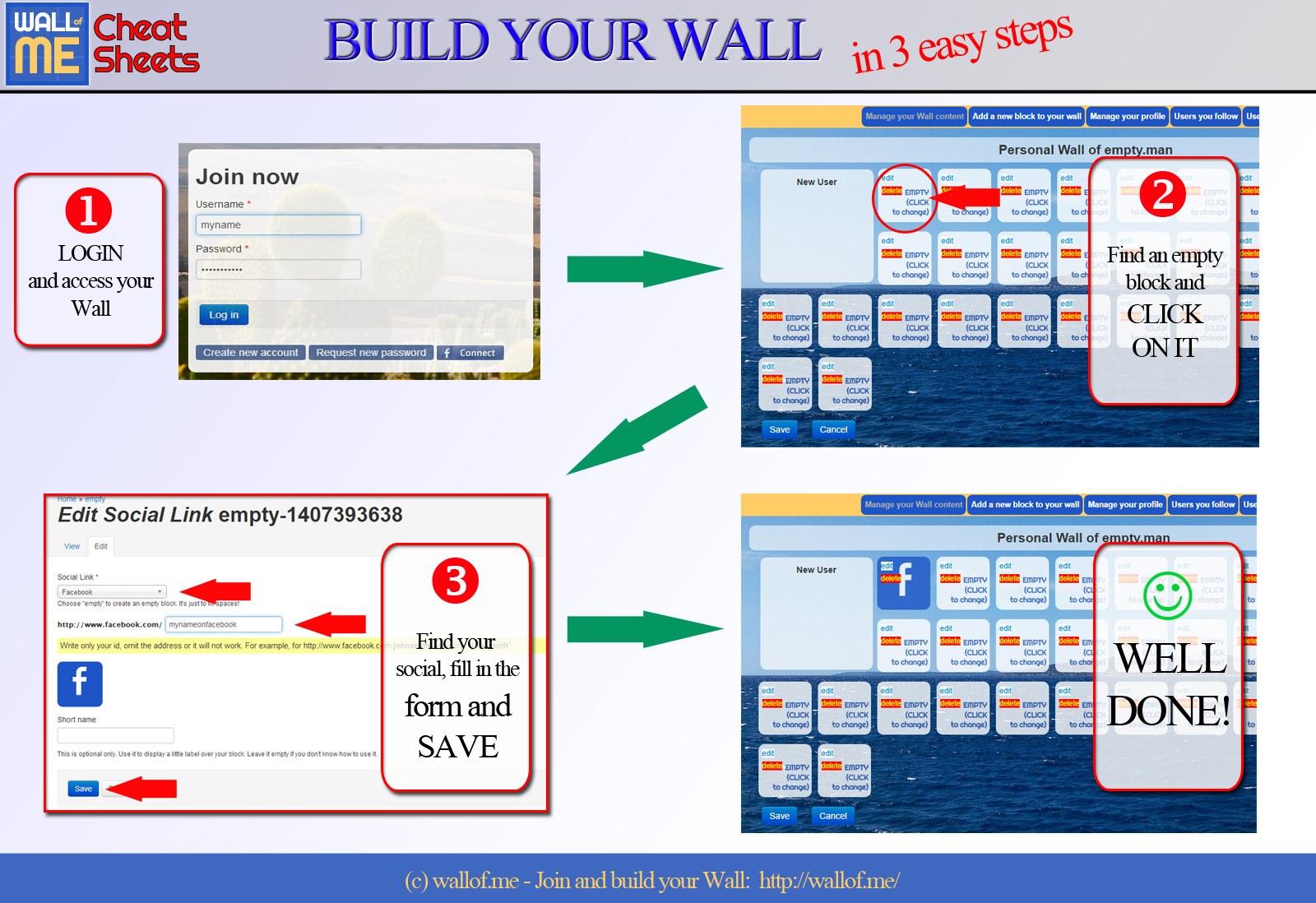 Very soon, we will start to "Feature" the best Walls in the site. "Featured" Walls will be presented in home page, will have a personalized "preview" image, and will be shared in our social pages. So, start customizing your Wall... and win the contest! :-)
Here is some useful suggestion.
Thanks for using Wallof.me! We wish you a wonderful Summer!