Submitted by admin on Fri, 06/02/2015 - 10:44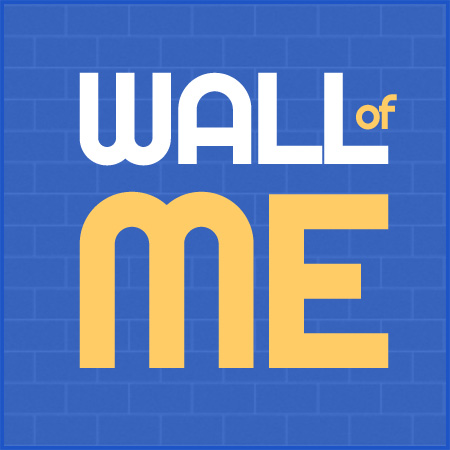 Opps, we're a little late with our montly Newsletter! :-) But here we are again.
In this number - February 2015
1) What is Wall of me?
2) Recent news
3) More details in your profile!
4) Quick visual start guide
5) Tips and tricks
If you receive this newsletter, it's because you registered your profile on http://wallof.me/
To make it short: Wall of Me is a service to keep all your social addresses (Facebook, Linkedin, Instagram.. all!) in a central, single place. So it's easy for you remember all of them, and share them using a single link, which will be of the form: http://wallof.me/w/something
Recently we added support to some interesting Social media.
ello.co; If you don't still know about "ello.co", it's because Ello is a new, experimental social network. It's not still open to everybody - you need an invitation to join it. If you are lucky enough to already have a profile in ello.co, you can register your profile in Wallof.me. If you are not.. well visit their site, request and invitation and.. wait! :-)
WeHeartIt (weheartit.com) - Give your heart to everything you like!  We Heart is "A home for your inspiration" and a place to "Organize and share the things you love". If you don't know it, you should.
Wordpress.com. The popular blog hosting where everybody can create a personal blog. 
Soundcloud. It's more than an App, it's a community where you can listen and share music. Register your Souncdloud's profile in your Persoanl Wall!
3) More details in your profile!
We start supporting new information in your profile. For now we ask you to customize your "Personal info" adding your Country. In the near future, we will provide new ways to search and find Personal Walls here in http://wallof.me/ - for example, you will be able to find all Walls from your same country! 
Here is a quick guide: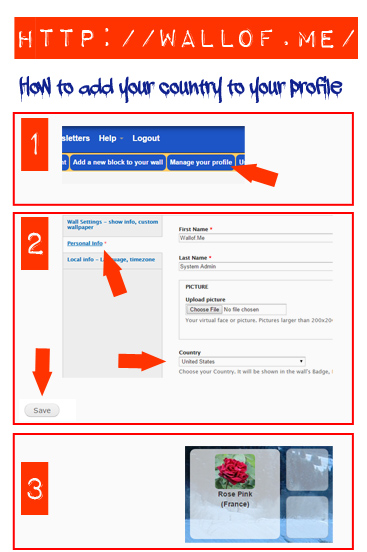 If you still didn't customized your Wall, we strongly suggest you to do it now. Empty Walls are unuseful, and will be removed from the service in the very next future. 
Customize your wall is easy: 1) login, 2) click on any empty block 3) fill the simple form with your social's links.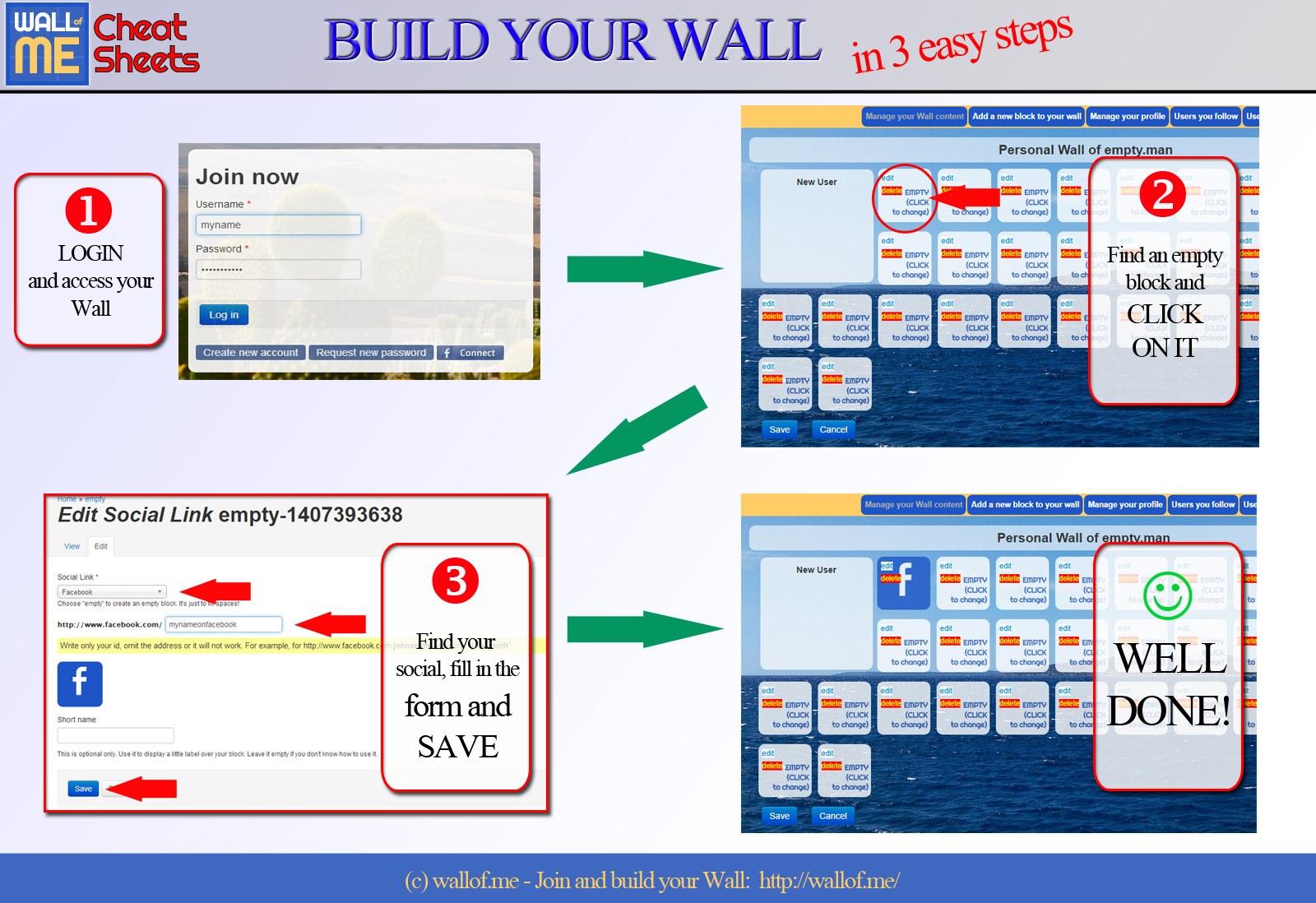 Here is some useful suggestion.
Don't let your Wall empty and alone! 

If you still didn't customize your Wall, do it now!. If you don't remember  your password, follow this link: http://wallof.me/user/password to receive a new one. If you have further problelms, just contact us from here: http://wallof.me/contact

Use a proper "label".

Each block of your Wall comes with an optional "Short name". This is a label and will be overwritten upon your block. Use it properly: it should be short and helpful. Look this little example.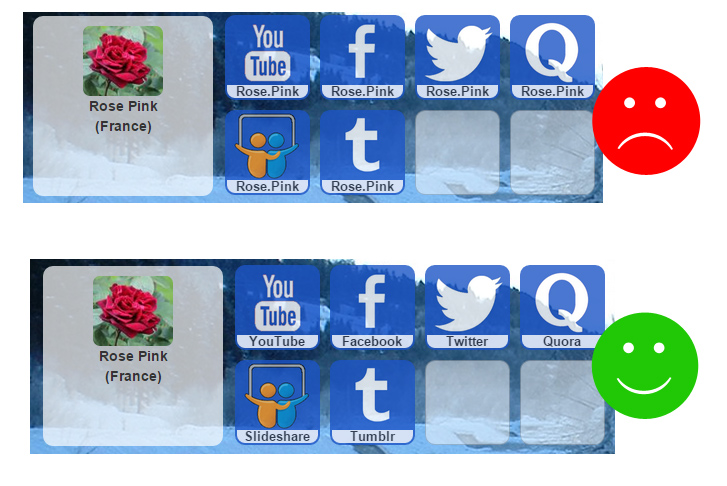 Thanks for using Wallof.me!